Occupy Wall Street Posters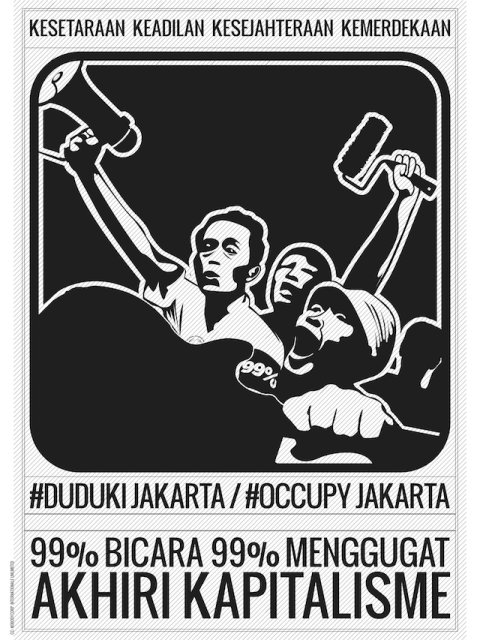 The best collection of Occupy posters from around the world.
NOTE: Check out the paint roller one of the protesters is holding up in this poster from Jakarta. Is it just a coincidence that it looks similar to a sickle - the symbol of Communist/Socialist revolution? Am I reading too much into it?